M Resources Pty Ltd. has leveraged its industry expertise and global network to become a leader in coal trading, marketing and consulting for metallurgical coal products. Founder and President, Matt Latimore digs deep into the company today.
THE METALLURGICAL MARKETEERS
As a landmass, Australia boasts some of the largest coal resources in the world. Although an industrial and economic cornerstone, in the context of the ongoing climate crisis and exploration of alternative energy sources, coal has become a contentious issue.
Further to the shift in the global perception of coal, major geopolitical events continue to make seismic waves across the global market. This began with the demand impacts of the COVID-19 pandemic, followed by China's imposition of a ban on Australian coal in 2020 and most recently, the trade sanctions resulting from Russia's invasion of Ukraine.
Regardless, for Matt Latimore, Founder and President of Brisbane-based mining, marketing, trading and investment company, M Resources Pty Ltd. (M Resources), the metallurgical coal industry is currently defined by both optimism and opportunity.
"In recent times, the coal trading industry has been an extremely exciting place," he says. "Russia was a major supplier of metallurgical coal to the international market, and it has been a very important role for Australia to step up and fulfil supply to our global trading partners."
With Australia as the largest supplier of coal to the international seaborne market, M Resources is well-positioned to oversee that this demand is met, as the company markets coal from every port across Queensland, including Gladstone, the Dalrymple Bay Coal Terminal in Mackay, and Abbot Point – home to the deepwater coal port of the North Queensland Export Terminal.
"Of course, there has been a lot of volatility to deal with, but the overall demand and mid-term outlook for metallurgical coal is extremely encouraging," observes Latimore.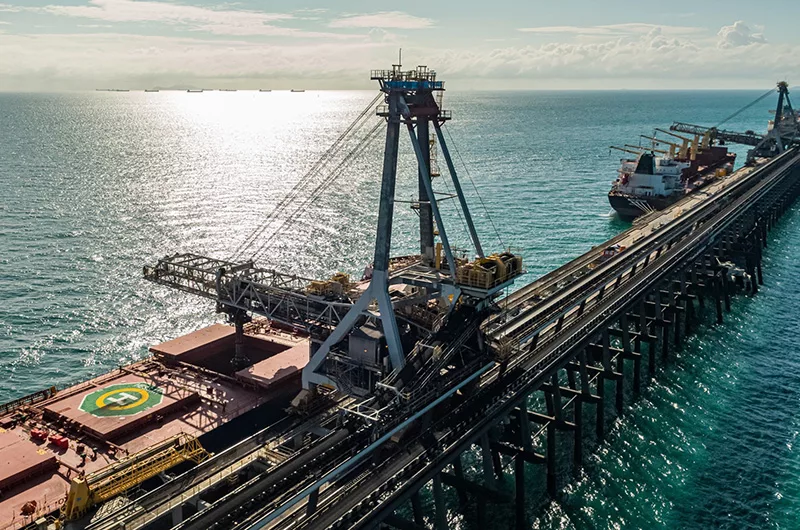 EXPERTS IN THE MARKET
With a broad remit of services, encompassing mining, marketing, trading and investment, M Resources focuses its expertise primarily on the steelmaking raw materials of metallurgical coal – coking, pulverised coal injection (PCI), iron ore and thermal coal. For almost a decade, M Resources has also handled exports of mineral sands including rutile and zircon.
In addition, the company comprises two complementary subsidiaries with MetRes (a 50-50 joint venture (JV) between M Resources and Stanmore Resources), and M Mining – the operator of the Millennium Mine in Queensland's upper Bowen Basin.
"We also have mining operations in Queensland near Moranbah," adds Latimore.
Although its head offices are in Brisbane, M Resources is bolstered by a vast global network. The company's footprint extends to regional offices in Singapore, the UK, North America and South America, and its expansion shows no sign of slowing. Indeed, 2023 is set to bring two further offices in both Japan and India.
"We have invested heavily in our global network and have strong customer relationships across the world," shares Latimore.
On top of this expansive geographic reach and portfolio of expertise, it is the people behind M Resources that are a crucial differentiator in maintaining an astute perspective on the market and responding appropriately to clients' needs.
"We understand the markets that we cover extremely well," he continues. "Not only this, but we understand logistics, and the technical aspects of the product we market.
"We have been building the right people around our company to be able to take advantage of identifying good assets and the right kind of companies that we want to be involved in."
Latimore's people philosophy is easily summed up – his clear focus is on expertise and excellence, aimed at further increasing customer assurance and confidence in the M brand.
Such entities are integrated into M Resources' robust customer networks, with the company adding value to each operation through the application of its unsurpassed market knowledge and industry experience.
"Building on that, we also have a team of mining professionals, meaning that when we partner with mining companies, we already have a solid understanding of the business, and so can market and represent them with a strong background in both the industry and the product," Latimore explains.
With people as the company's differentiating asset, M Resources continues to grow its teams, further expanding its Business Development department, and enhancing its logistics and technical capabilities. The company believes it is differentiated by its team, and its 'go to market' delivery capability.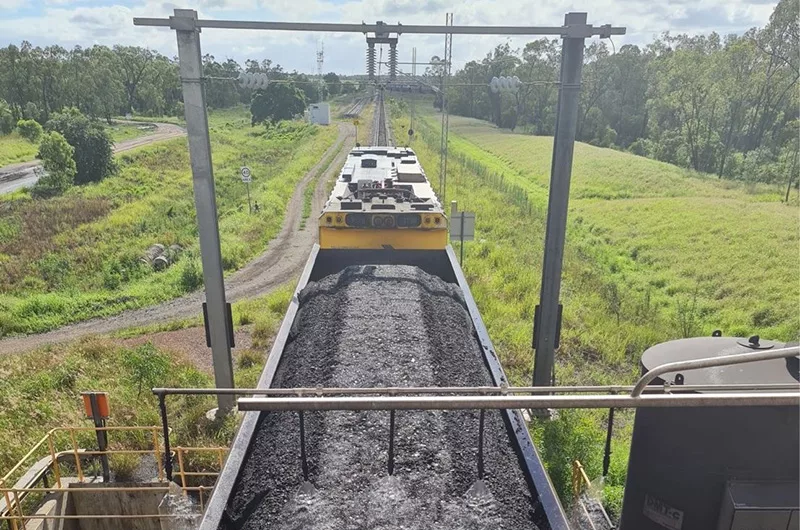 DRIVING DEVELOPMENTS
Turning to ongoing projects in development, M Resources and its related entities hold strategic investments across some major forces of Australian mining. This includes a five percent equity stake in Stanmore Resources, which owns South Walker Creek, Poitrel and Isaac Plains mines and a 10 percent level of investment in Bowen Coking Coal, where M Resources both markets the coal and is a major shareholder. The latter commenced production from the Bluff Mine just last year, with the first export shipment taking place in June 2022 and Broadmeadow East Mine in January 2023.
In addition, M Mining holds 50 percent investment in the MetRes Millennium Mine and is both JV Manager and Operator. Millennium became the first mine to be operated by M Mining after it was purchased by Peabody in April 2021.
Within just six weeks of completing the mine acquisition, M Resources has been awarded AUD$460 million in contracts for auger, open-cut and underground mining at Millennium. Its first shipment was exported within five months of taking ownership of the mine, which was in care and maintenance with only three full-time staff.
"The plan was to extract the full economic value from the resource via auger and open-cut mining in a new pit while progressing the underground mine development with our partners PIMS Group from Mackay," outlines Latimore.
Throughout 2022, M Resources continued to make good progress with its underground development at Millennium and mined approximately 600 thousand tonnes (kt) by open-cut.
"We have been exporting coal out of that operation for over 12 months now, and it is a fantastic achievement that fits with both our underground mining business and our coal marketing business."
2022 proved to be a major year for the company, coinciding with Stanmore Resources' acquisition of the BHP Mitsui coal assets at South Walker Creek, Poitrel, and Wards Well.
"This was a tremendous expansion with very good quality large-scale, low-cost mines which substantially increased production to over 10 million tonnes per annum," Latimore tells us.
Most recently, a major development is on the horizon for M Resources with the company's agreement to take 20 percent project interest in the Dartbrook Mine in New South Wales (NSW) with Australian Pacific Coal.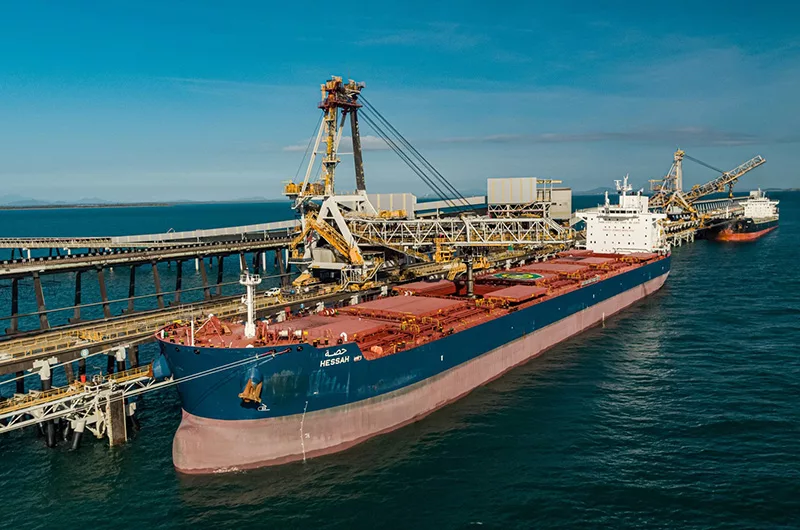 RESOURCING THE FUTURE
With a wealth of projects currently either underway or firmly in the pipeline, M Resources is stepping up to meet the demand expected of Australian coal, evolving and expanding in line with the global market.
"I am expecting further expansions in Queensland with all our affiliated companies. With the energy crisis and supply restrictions from Russia, we are working hard on incremental expansion to meet customer needs," surmises Latimore.
Continually growing its investments in mining and infrastructure, across both coal and other commodities, M Resources will direct its investment strategy towards assets and businesses where it can best add value by marketing the products generated. However, for the immediate future, Latimore's focus for M Resources is crystal clear.
"For the year ahead, we will focus on growing our mining footprint through the Millennium operations and Dartbrook, expanding with our partners Stanmore Resources and Bowen, and increasing our global marketing network to thoroughly service the needs of our customers, partners and stakeholders."
Drawing to a close, Latimore returns to the predictably unpredictable nature of the global trading industry as something that all companies will have to take in their stride for the years to come.
"Volatility is something that the industry is going to have to deal with even more in the future, but overall, the demand profile for metallurgical coal is strong."
Indeed, as the Indian Government endeavours to meet its target of 300 million tonnes of steel production by 2030, the global market will need to rise to meet that challenge. With Australia currently exporting between 180-185 million tonnes of metallurgical coal a year, the demand is there to be seized.
"There are not many good quality large operations coming into play in the metallurgical coal space currently, so that creates a window for entrepreneurial companies to get involved and take advantage of that opportunity," he concludes.